Following is an image of the sample geocoding data output returned from USgeocoder. You can obtain all this information from USgeocoder standard API. If you don't see the information you are looking for, please contact us for a custom API.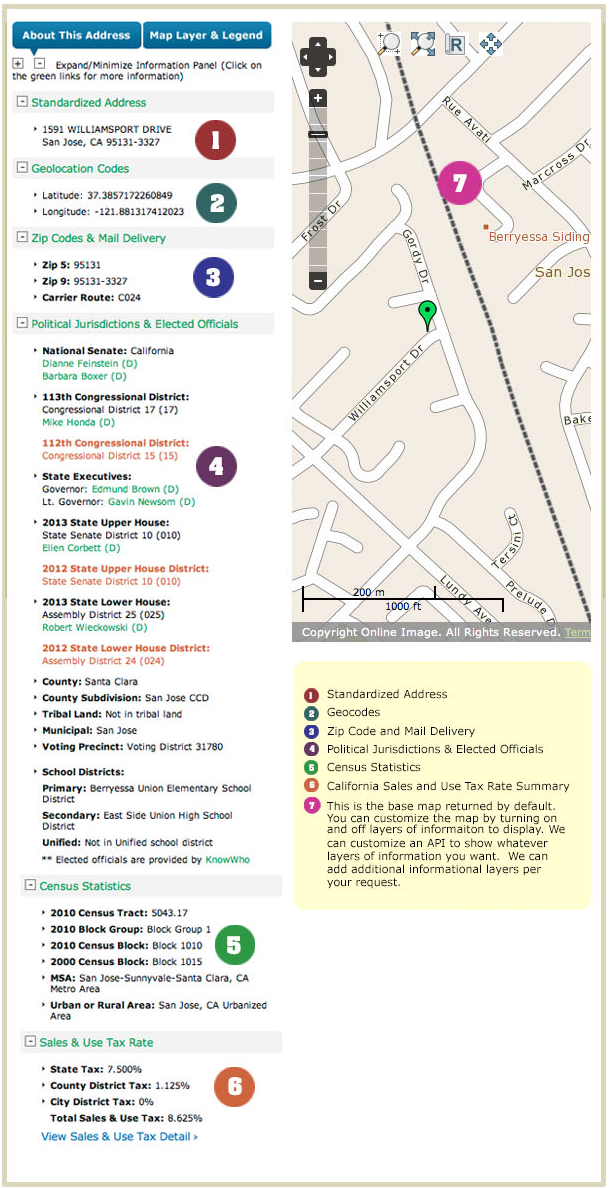 Following is screenshot of California Sales and Use Tax Detail information.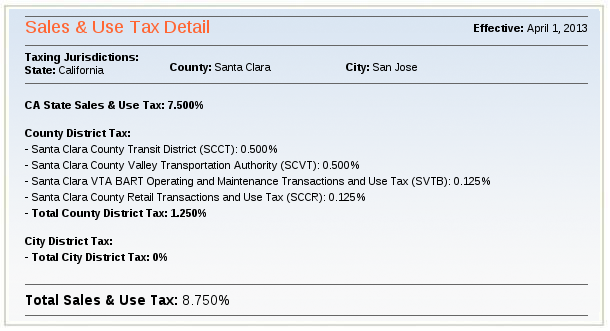 To learn more about what USgeocoder API can do, please, take a test drive from our live demo.
Get started using USgeocoder API, signup for a free 2-week API trial account now! You will get instant access to our entire database for unlimited number of lookups. No credit card is required.